In this digital age, businesses are constantly exploring new avenues to reach their target audience. One such powerful platform for advertising is WhatsApp, a popular messaging app with billions of active users. With the integration of WhatsApp into Facebook Ads Manager, businesses can leverage this massive user base to create effective and engaging ads. This article will guide you through the process of creating WhatsApp ads on Facebook Ads Manager, helping you connect with your audience in a more personalized and interactive way.
Understanding WhatsApp Ads
WhatsApp ads allow businesses to promote their products or services directly within the app. These ads appear as a clickable link that users can tap to initiate a conversation with the business. This seamless integration enables businesses to have one-on-one conversations with potential customers, providing personalized assistance, answering queries, and nurturing leads.
Benefits of WhatsApp Ads
Before diving into the process of creating WhatsApp ads on Facebook Ads Manager, it's essential to understand the benefits they offer. Here are some key advantages:
Direct communication: WhatsApp ads enable direct interaction with customers, fostering a sense of trust and building stronger relationships.
Personalized approach: By engaging in one-on-one conversations, businesses can tailor their messages to individual customers, increasing the chances of conversions.
Higher engagement: WhatsApp has a high engagement rate, with users spending a significant amount of time on the app. By advertising on WhatsApp, businesses can capture users' attention and drive meaningful interactions.
Improved conversion rates: The seamless experience of WhatsApp ads can lead to higher conversion rates, as customers can easily inquire about products, make purchases, or request additional information.
Setting Up Facebook Ads Manager
To create WhatsApp ads, you'll need to set up Facebook Ads Manager and integrate your WhatsApp Business Account. Follow these steps to get started:
Step 1: Access Ads Manager: Log in to your Facebook account and navigate to Ads Manager. If you don't have an account, you can create one by visiting the Facebook Business website.
Step 2: Create a WhatsApp Business Account: If you don't have a WhatsApp Business Account, download the WhatsApp Business app and follow the setup process. Make sure to use the same phone number associated with your Facebook Business Account.
Step 3: Link WhatsApp to Ads Manager: In Ads Manager, go to "Business Settings" and select "WhatsApp." Follow the instructions to link your WhatsApp Business Account to Ads Manager.
Creating a New Campaign
Once you have set up Facebook Ads Manager and linked your WhatsApp Business Account, it's time to create a new campaign. Follow these steps:
Step 1: Campaign Objective: Click on "Create" and select your campaign objective. The objective should align with your advertising goals, such as brand awareness, conversions, or lead generation.
Step 2: Naming and Setup: Provide a name for your campaign and select the appropriate marketing objective. Choose the campaign's buying type and set up other necessary details like budget, schedule, and optimization.
Step 3: Ad Set: Create an ad set within your campaign. Define the target audience, placement, budget, and schedule for your ads. Ensure that you select WhatsApp as one of the ad placements.
Choosing Ad Objectives
Selecting the right ad objectives is crucial for a successful WhatsApp ad campaign. Here are a few objectives that align well with WhatsApp ads:
Traffic: Use this objective to drive users to your website or landing page, where they can initiate conversations through WhatsApp.
Conversions: If your goal is to generate conversions, choose this objective and optimize your ads for actions such as purchases or sign-ups.
Messages: This objective is specifically designed to generate conversations on WhatsApp. Use it to encourage users to reach out to your business for inquiries or support.
Defining Target Audience
To ensure your WhatsApp ads reach the right audience, it's important to define your target audience accurately. Consider factors such as demographics, interests, behavior, and location. Facebook Ads Manager provides various targeting options to help you reach the most relevant audience.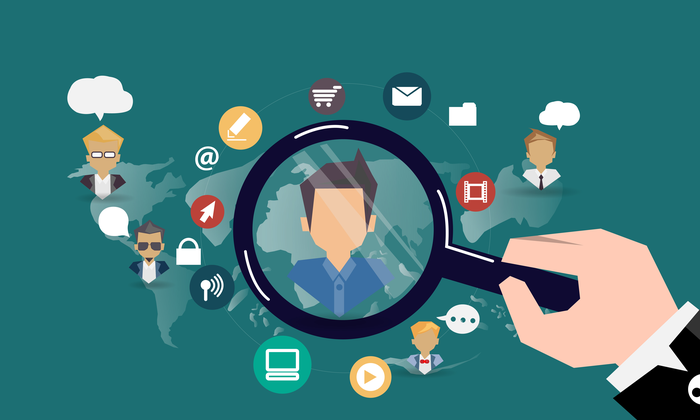 Setting Ad Placements
While setting up your ad campaign, you can choose where your WhatsApp ads will appear. Select WhatsApp as one of the placements to ensure your ads are displayed within the app. This way, users can easily click on the ad and start a conversation with your business.
Designing the Ad Creative
When creating the ad creative for your WhatsApp ads, keep these tips in mind:
Compelling visuals: Use eye-catching images or videos that capture users' attention and communicate your message effectively.
Clear call-to-action: Encourage users to take action by including a clear call-to-action button, such as "Message Now" or "Get Support."
Engaging copy: Write a persuasive and concise ad copy that highlights the value proposition of your product or service. Keep it conversational and address the pain points of your target audience.
Adding WhatsApp as the Destination
To enable users to initiate conversations with your business, set WhatsApp as the destination for your ads. Provide a WhatsApp phone number or a pre-filled message that users can send to your business directly.
Setting Budget and Schedule
Define your ad campaign's budget and schedule to control the spending and duration of your WhatsApp ads. Allocate a suitable budget and select the start and end dates according to your advertising goals and overall marketing strategy.
Reviewing and Publishing the Ad
Before publishing your WhatsApp ads, review the campaign settings, ad creative, targeting, and destination details. Ensure that everything is accurate and aligned with your campaign objectives. Once you're satisfied, publish the ad and monitor its performance.
Tracking and Analyzing Performance
After your WhatsApp ad campaign is live, regularly track and analyze its performance using Facebook Ads Manager's reporting tools. Monitor metrics such as reach, engagement, click-through rates, and conversions. Use these insights to optimize your campaign and make data-driven decisions.
Best Practices for WhatsApp Ads
To maximize the effectiveness of your WhatsApp ads, consider the following best practices:
Segmentation: Segment your target audience based on demographics, behavior, or interests to create personalized ad campaigns.
Prompt responses: Be responsive to user queries and messages on WhatsApp to provide a positive user experience and build trust.
Optimize for mobile: Ensure that your ad creative, landing page, and overall user experience are mobile-friendly, as WhatsApp is primarily used on mobile devices.
Continuous optimization: Continuously monitor your ad campaign's performance and make necessary adjustments to improve its effectiveness.
Conclusion
Creating WhatsApp ads on Facebook Ads Manager can significantly enhance your advertising strategy by allowing direct and personalized interactions with your target audience. By following the steps outlined in this article, you can set up effective WhatsApp ad campaigns that drive engagement, conversions, and ultimately, business growth.
FAQs
1. Can I create WhatsApp ads without a WhatsApp Business Account? No, you need a WhatsApp Business Account to create and run WhatsApp ads on Facebook Ads Manager.
2. How can I track the performance of my WhatsApp ads? You can track the performance of your WhatsApp ads using the reporting and analytics features in Facebook Ads Manager.
3. Can I target specific locations with my WhatsApp ads? Yes, Facebook Ads Manager allows you to define specific locations as part of your ad targeting.
4. Are WhatsApp ads available for all businesses? WhatsApp ads are available to businesses that have a WhatsApp Business Account and meet the eligibility criteria set by Facebook.
5. What should I do if I receive a high volume of inquiries through WhatsApp ads? Ensure that you have a dedicated team or resources to handle the incoming messages promptly and provide timely responses to user inquiries.