Facebook Ads have become a powerful tool for businesses to reach their target audience and promote their products or services. With over 2.85 billion monthly active users, Facebook offers an enormous potential audience for advertisers. In this article, we will explore the effectiveness of Facebook Ads, provide some best Facebook ad examples, discuss how Facebook Ads work, cover different ad placements on the platform, delve into various ad formats available, and share some Facebook Ads best practices.
Introduction
In today's digital landscape, social media advertising has gained significant prominence. Facebook, being the largest social media platform, provides businesses with an opportunity to leverage its vast user base to connect with potential customers. However, before diving into the intricacies of Facebook Ads, let's first understand what they are.
What are Facebook Ads?
Facebook Ads are paid advertisements that businesses create on the Facebook platform to promote their products, services, or brand. These ads can be customized to target specific demographics, interests, behaviors, and locations, ensuring that the message reaches the right audience.
The Effectiveness of Facebook Ads
Many businesses have found success with Facebook Ads. The platform's extensive targeting options and massive user base allow for precise audience segmentation and the potential for high conversion rates. However, the effectiveness of Facebook Ads may vary depending on various factors, such as the target audience, industry, ad creative, and campaign objectives.
Best Facebook Ad Examples
To inspire your own Facebook Ads campaigns, let's explore some best Facebook ad examples. These examples highlight successful strategies used by businesses to capture attention, engage users, and drive conversions. By studying these examples, you can gain insights into effective ad design, copywriting techniques, and overall campaign structure.
Understanding How Facebook Ads Work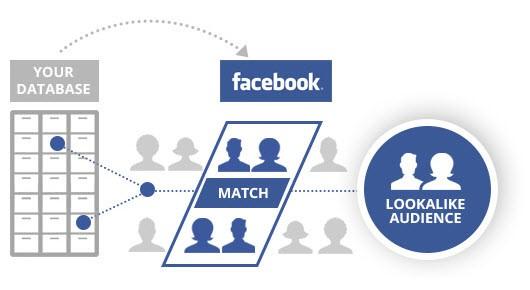 Facebook Ads operate on an auction-based system, where businesses bid to have their ads displayed to their target audience. The Facebook algorithm takes into account the bid, ad quality, and relevance score to determine which ads are shown to users. To maximize the impact of your Facebook Ads, it's essential to understand the factors that influence ad reach and engagement.
Targeting and Audience Reach
One of the key advantages of Facebook Ads is the ability to target specific audiences. You can define your target audience based on demographics, interests, behaviors, and even connections. This level of granularity allows businesses to ensure their ads are shown to the most relevant users, increasing the chances of conversion.
Ad Placements on Facebook
Facebook offers various ad placements across its platform, including the Facebook News Feed, Instagram, Messenger, and Audience Network. Each placement has its own unique characteristics and advantages. By strategically selecting the right placements for your ads, you can maximize visibility and engagement.
Different Facebook Ad Formats
Facebook provides a wide range of ad formats to suit different campaign objectives and creative preferences. These formats include image ads, video ads, carousel ads, collection ads, and more. Each format has its own strengths and can be utilized creatively to convey your brand message effectively.
Facebook Ads Best Practices
To make the most of your Facebook Ads campaigns, here are some best practices to consider:
Clear and Compelling Headlines: Grab users' attention with concise and compelling headlines that convey the value proposition of your product or service.
Engaging Visuals: Use high-quality visuals that are visually appealing and relevant to your target audience. Visuals play a crucial role in capturing attention and driving engagement.
Relevant and Actionable Content: Craft persuasive and actionable ad copy that clearly communicates the benefits of your offering and prompts users to take the desired action.
A/B Testing and Optimization: Continuously test different variations of your ads to identify the most effective elements and optimize your campaigns for better results.
Monitoring and Analyzing Performance: Regularly monitor the performance of your Facebook Ads using the platform's analytics tools. Analyze key metrics such as click-through rates, conversions, and cost per acquisition to make data-driven decisions.
Conclusion
Facebook Ads can be a highly effective tool for businesses to reach their target audience and achieve their marketing objectives. By understanding the fundamentals of Facebook Ads, studying successful ad examples, and implementing best practices, businesses can optimize their campaigns for maximum impact and ROI.
FAQs
1. Are Facebook Ads suitable for all businesses? Facebook Ads can benefit a wide range of businesses, but their effectiveness may vary depending on factors such as target audience, industry, and campaign objectives. It's important to test and optimize your campaigns to achieve the desired results.
2. How much do Facebook Ads cost? The cost of Facebook Ads depends on various factors, including audience targeting, bidding strategy, ad quality, and competition. You can set a budget that aligns with your advertising goals and adjust it as needed.
3. Can I track the performance of my Facebook Ads? Yes, Facebook provides robust analytics tools that allow you to track the performance of your ads. You can monitor metrics such as reach, engagement, conversions, and return on ad spend (ROAS) to evaluate the effectiveness of your campaigns.
4. Should I use images or videos in my Facebook Ads? Both images and videos can be effective in Facebook Ads, depending on your campaign objectives and target audience. It's recommended to test different formats and assess their impact on engagement and conversion rates.
5. How often should I update my Facebook Ads? Regularly updating your Facebook Ads is recommended to keep them fresh and engaging. Experiment with new visuals, copy variations, and calls-to-action to avoid ad fatigue and maintain user interest.