Facebook has become an integral part of the digital advertising landscape, providing businesses with powerful tools to reach their target audience. One such tool that has gained popularity among advertisers is Collection Ads. In this article, we will explore what Collection Ads are, their benefits, how to create them, best practices for success, and much more.
Introduction
In today's competitive digital marketing world, it's crucial for businesses to grab the attention of their potential customers quickly and effectively. Facebook's Collection Ads offer a compelling way to showcase your products or services, enticing users to engage with your brand. With visually appealing and interactive formats, Collection Ads provide an immersive experience for users.
What are Collection Ads?
Collection Ads are a Facebook ad format designed to engage and convert users through a visually rich and seamless mobile experience. They allow advertisers to combine videos, images, and product catalogs to create a captivating advertisement. When users click on a Collection Ad, they are taken to a full-screen experience, displaying a selection of products or services that can be browsed without leaving Facebook.
Benefits of Collection Ads
Collection Ads offer several benefits that make them a valuable addition to your digital marketing strategy:
1. Enhanced User Experience
By offering an immersive and interactive experience, Collection Ads capture users' attention and keep them engaged. The visually appealing format allows users to browse and explore your products or services without the need to navigate away from Facebook.
2. Increased Conversion Rates
With Collection Ads, you can drive higher conversion rates by showcasing multiple products or services within a single ad. Users can easily discover and explore your offerings, leading to a higher likelihood of making a purchase or taking the desired action.
3. Cost-Effective Advertising
As Collection Ads allow you to showcase multiple products or services in a single ad unit, you can maximize your ad spend and reach a broader audience with minimal investment.
4. Accurate Audience Targeting
Facebook's powerful targeting capabilities ensure that your Collection Ads are shown to the right audience, increasing the chances of driving relevant traffic and conversions.
How to Create Collection Ads
Creating Collection Ads on Facebook is a straightforward process. Follow these steps to get started:
Step 1: Access Facebook Ads Manager
Log in to your Facebook Ads Manager account and navigate to the Ads Creation section.
Step 2: Choose Your Marketing Objective
Select the marketing objective that aligns with your campaign goals. Collection Ads are available for various objectives, such as conversions, traffic, and catalog sales.
Step 3: Define Your Target Audience
Specify your target audience based on demographics, interests, and behaviors. This ensures your Collection Ads are shown to the most relevant users.
Step 4: Design Your Ad
Create an engaging visual layout for your Collection Ad. Select high-quality images or videos that showcase your products or services effectively. Write compelling ad copy that encourages users to take action.
Step 5: Set Up the Collection
Choose the products or services you want to feature in your Collection Ad. You can select items from your product catalog or manually add images and links.
Step 6: Customize the Instant Experience
The Instant Experience is the full-screen destination users are taken to when they interact with your Collection Ad. Customize the layout, headline, and description to provide a seamless brand experience.
Step 7: Review and Publish
Double-check all the settings, preview your ad, and make any necessary adjustments. Once you are satisfied, publish your Collection Ad and launch your campaign.
Best Practices for Collection Ads
To make the most of your Collection Ads, consider the following best practices:
1. Compelling Visuals
Choose high-resolution images or videos that grab attention and showcase your products or services in the best possible way. Use lifestyle imagery or product demonstrations to create a strong connection with your target audience.
2. Consistent Branding
Ensure that your Collection Ads align with your brand identity. Use consistent colors, fonts, and design elements to reinforce your brand image and create a memorable experience.
3. Clear Call-to-Action (CTA)
Include a clear and compelling CTA that tells users what action to take. Whether it's "Shop Now," "Learn More," or "Sign Up," a strong CTA can significantly impact your conversion rates.
4. Mobile Optimization
Given that Collection Ads are primarily displayed on mobile devices, optimize your ads for mobile viewing. Make sure your ad creative and landing pages are responsive and load quickly for a seamless user experience.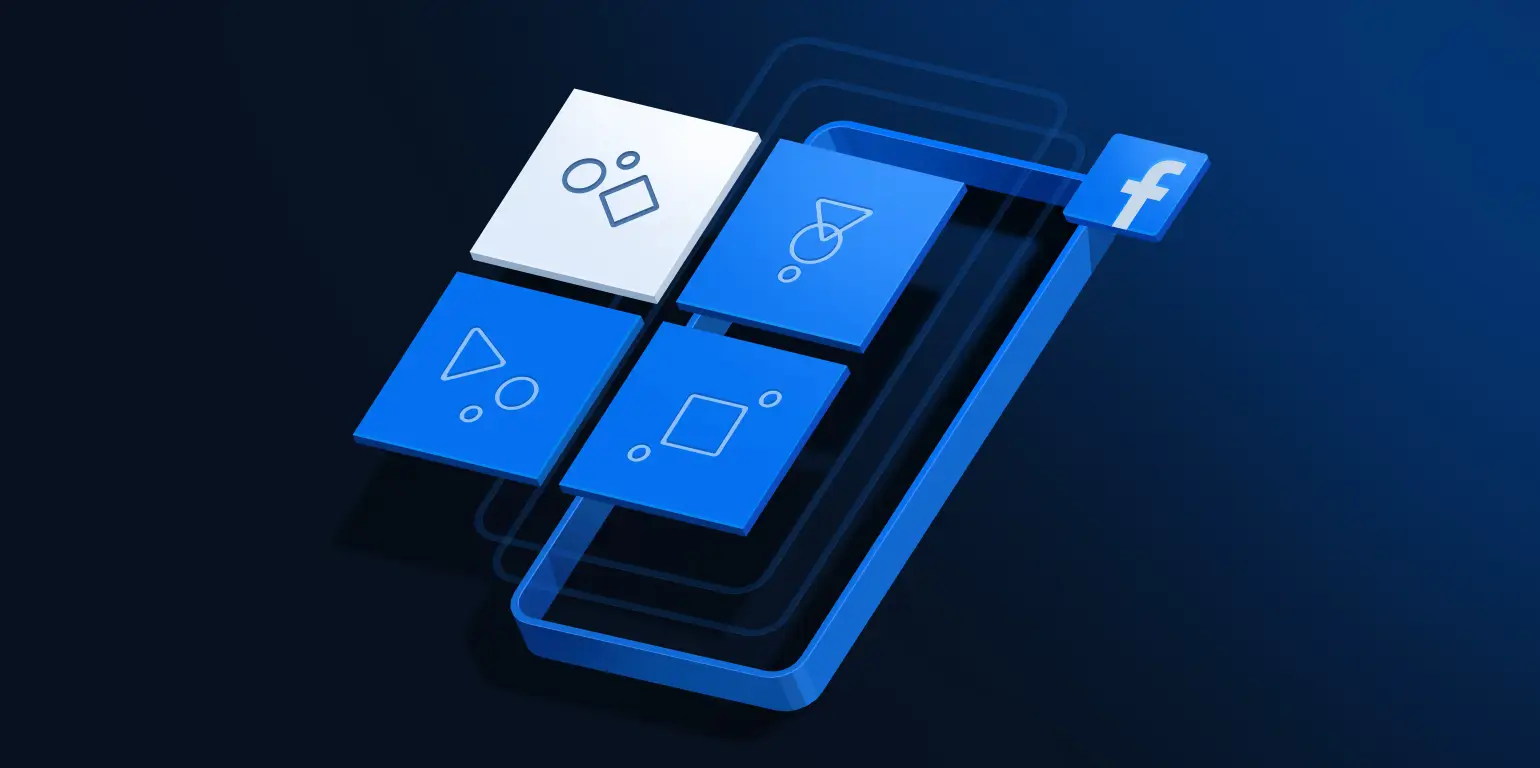 Optimizing Collection Ads for SEO
While Collection Ads primarily focus on engaging users within the Facebook ecosystem, it's essential to optimize your ad content for search engines. By incorporating relevant keywords, descriptions, and alt text, you can improve the discoverability of your ads and attract organic traffic from search engine results.
Case Studies
Let's take a look at a couple of case studies that highlight the success of Collection Ads in different industries:
Case Study 1: Fashion Retailer
A fashion retailer utilized Collection Ads to showcase their latest clothing line. By providing an immersive experience and easy product browsing, they achieved a 30% increase in conversions compared to traditional ad formats.
Case Study 2: Home Decor Brand
A home decor brand leveraged Collection Ads to promote their new collection. The visually appealing ad format resulted in a 20% higher click-through rate (CTR) and a 15% boost in overall sales.
Tips for Maximizing Conversion Rates
To maximize the conversion rates of your Collection Ads, consider implementing the following strategies:
Offer Limited-Time Deals: Create a sense of urgency by offering limited-time discounts or promotions.
Retarget Engaged Users: Use the Facebook Pixel to retarget users who have interacted with your Collection Ads but haven't converted.
Optimize Your Landing Pages: Ensure your landing pages align with your ad content and provide a seamless user experience.
Test Different Variations: Experiment with various ad creative, headlines, and CTAs to identify the best-performing combinations.
Measuring Success with Collection Ads
To measure the success of your Collection Ads, monitor key performance metrics such as:
Click-through rate (CTR)
Conversion rate
Cost per acquisition (CPA)
Return on ad spend (ROAS)
Analyze the data regularly and make data-driven optimizations to improve the performance of your campaigns.
Conclusion
Facebook's Collection Ads offer a powerful way to engage users, showcase your products or services, and drive conversions. By following the best practices, optimizing for SEO, and measuring success effectively, you can unlock the full potential of Collection Ads and boost your advertising efforts.
FAQs
Can I create Collection Ads for any marketing objective on Facebook? Yes, Collection Ads are available for various marketing objectives, including conversions, traffic, and catalog sales.
Do Collection Ads only work on mobile devices? While Collection Ads are primarily designed for mobile viewing, they are also compatible with desktop devices.
How can I optimize my Collection Ads for search engines? To optimize your Collection Ads for search engines, incorporate relevant keywords, descriptions, and alt text into your ad content.
Are there any additional costs associated with using Collection Ads? No, there are no additional costs specific to Collection Ads. You will be charged based on your regular Facebook advertising budget and bidding strategy.
Where can I find more information about measuring the success of my Collection Ads? You can access detailed metrics and insights about your Collection Ads within the Facebook Ads Manager platform. Additionally, Facebook provides resources and documentation on ad performance measurement.